As a self-proclaimed Excel fanatic, it's pretty clear why I'd want my spreadsheets available everywhere. There are some great app options for the business minded person who enjoys the benefits of spreadsheet programs as much as I do. These allow you to look at anything from profits and annual earnings, to employee checks and monthly expenses. They work on the iPhone just as well as they do on a PC, and they're available at your fingertips anytime, anywhere.
There are dozens of iPhone apps available for this purpose to choose from, but these five picks are arguably the best around.
1. Spreadsheet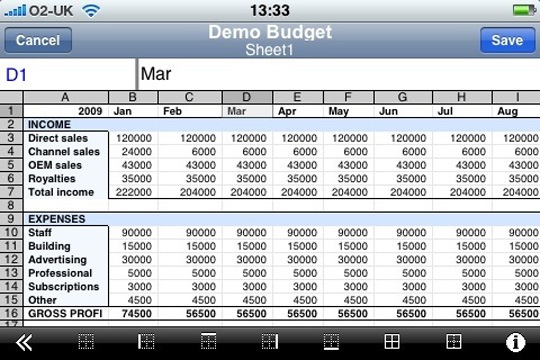 (~$6)
Most people have Excel, which remains the most widely used financial program around the globe. With the Spreadsheet app, you can upload Excel files for viewing and editing with easy to use cut-copy-paste functions – an important Excel staple. Another great feature is being able to open files created with other platforms, such as OpenOffice, as long as the files were saved as an Excel specific spreadsheet.
2. Documents 2 Go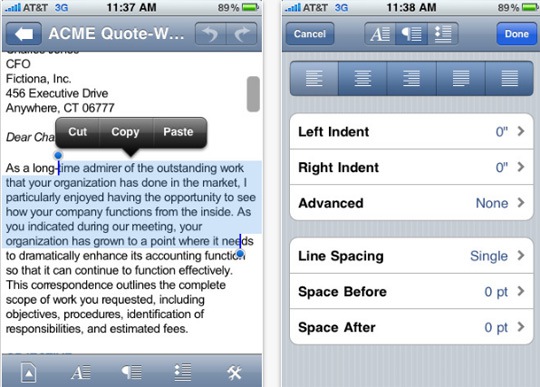 (~$10)
This app is in many ways similar to Spreadsheet. However, Documents 2 Go uses a larger font, which for some can make a big difference. People with eyesight as awful as mine will find it a relief being able to read this app's larger font in comparison to most other programs. Highlighting is a cinch, and again, you can cut, copy and paste.
3. Quicksheet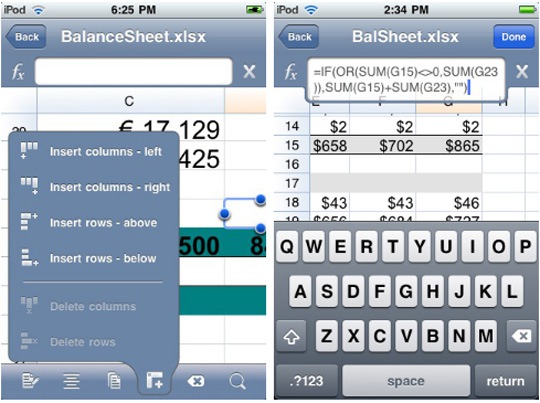 (~$10)
Quicksheet is one of the few iPhone spreadsheet apps that allows you to use password protected files. It's also easier on the eye than most, with an attractive blue, gray and white motif, with black text.
4. Sheet2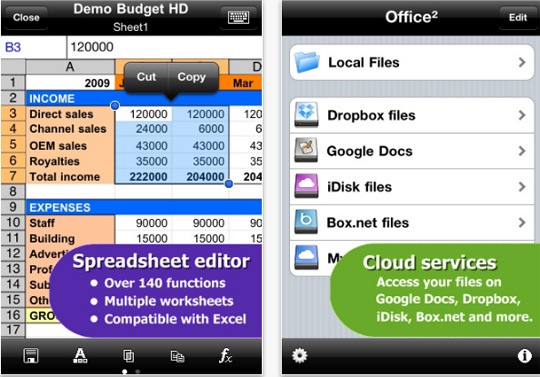 (~$4)
If your needs extend beyond Excel, Sheet2 is compatible with Excel as well as with Numbers and NeoOffice. It also has a more unique and interesting look than other interfaces, as it gives the appearance of a chalkboard, complete with written chalk lettering.
5. Spreadsheet LX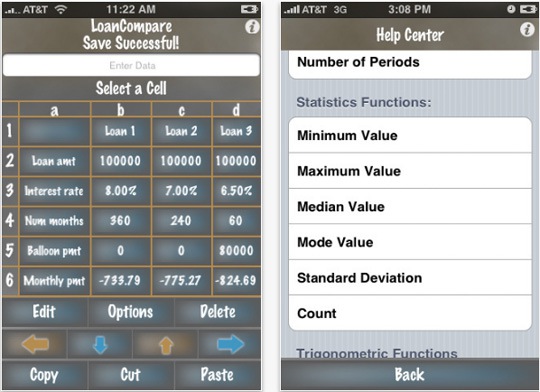 (~$4)
If you're looking for more of a number crunching type program – Spreadsheet LX is for you. It may not be as neat as most, but it works wonders as an advanced calculator capable of saving results and creating quick expense run downs. I actually like this program because it's the definition of simplicity. The one downside is that it has limited compatibility with other formats.
These are only five out of dozens of options available, but they're solid, useful, and interesting applications that you can use anywhere. Have some suggestions of your own? Let us know in the comments section!
Check out the SEO Tools guide at Search Engine Journal.
5 Awesome Spreadsheet Apps for the iPhone